Sustainability
We believe in creating the greatest good for society.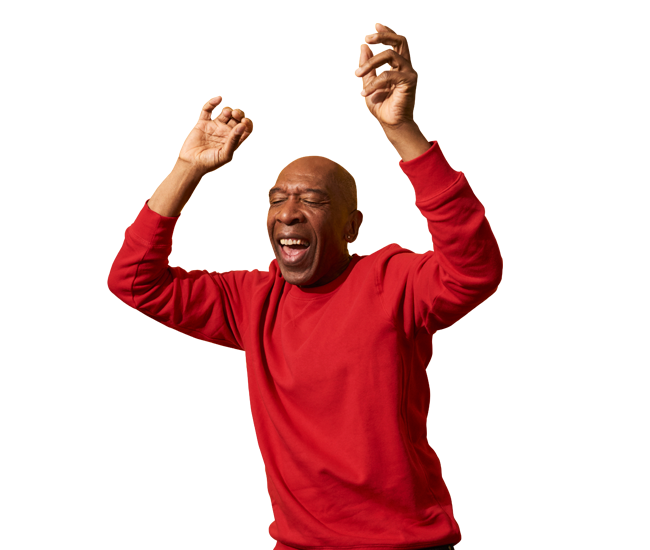 Why is sustainability important?
As a portfolio medical technology company, Smith+Nephew's purpose is to restore and promote health and wellbeing.
We believe that this applies not just to the benefits our products deliver to patients, but also to the wider health of the planet and society.
Our sustainability strategy
Our sustainability strategy is built on our purpose – Life Unlimited, our business strategy and our culture pillars of Care, Collaboration and Courage.
Our sustainability strategy, which was developed by our Sustainability Council and approved by the Board, was inspired by the United Nations' Sustainable Development Goals (SDGs). It is directed by our business strategy that forms the basis of our value creation plan for the medium term. It is designed to help us grow together; not just as a Company, but as a global team, and to do so in an efficient and effective way.
Our sustainability strategy reflects the social, environmental and economic aspects of sustainable development. As a profit-seeking enterprise, our challenge is to focus our efforts on meeting our economic objectives while at the same time optimising the social impact and reducing the environmental impact of our work.
Our targets
Targets:
Between 2020 and 2030, contribute 1 million volunteer hours to the communities in which we live and work
Between 2020 and 2030, donate $125 million in products to underserved communities
Empower and promote the inclusion of all
Our progress in 2021:
10,000 hours of volunteering in 2021. Total since 2020 = 18,000
$1.4 million product donations in 2021. Total since 2020 = $6.1m
9 global Employee Inclusion Groups are now established, up from 8 in 2020.
Additional actions:
Revise social responsibility strategy and implement globally, including guidance to all locations on philanthropy and volunteering
Continue to measure and report on all current health and safety metrics (i.e. incident rates)
Implement targeted training and performance elements in Commercial areas
Continue to share best practices across operations sites
Continue and extend robust Health, Safety and Environment (HSE) audit programme
Become fully compliant with identified applicable international labour standards within Smith+Nephew
Targets:
Achieve net zero Scope 1 and Scope 2 GHGs by 2040 and Scope 3 GHGs by 2045, beginning by achieving a 70% reduction in Scope 1 and Scope 2 GHGs by 2025.
Achieve zero waste to landfill at our facilities in Memphis, US, and Malaysia by 2025 and at all of our strategic manufacturing facilities by 2030.


Our progress in 2021:
We have made a commitment to achieve net zero by these dates. A carbon roadmap for Scopes 1 and 2 through 2025 has been developed and one for Scope 3 is being developed.
76,222 tonnes CO2e emitted (location-based), a 1% reduction since 2019.
46,797 tonnes CO2e emitted (market-based), a 30% reduction since 2019.
All sites in Memphis continued to source renewable electricity.
Our new site in Malaysia is making progress with options to both source and generate renewable electricity in 2022.
1,829 tonnes. We sent 9% less waste to landfill during 2021 compared to 2019.
Additional actions:
Develop and implement a greenhouse gases (GHG) reduction programme
Determine local human and ecosystem water needs at each significant location
Develop and implement a water reduction programme targeted to high-risk locations
Develop and implement a waste reduction programme
All current metrics (i.e. water usage, recycling percentages, etc.) will continue to be measured and reported
Targets:
By 2022, include sustainability review in New Product Development phase reviews for all new products and product acquisitions
By 2025, incorporate at least 30% post-consumer recycled content into all non-sterile packaging materials
By 2025, incorporate packaging materials from sustainable sources for new packaging parts
By 2025, complete supply chain assessment of all suppliers, including subsequent tier levels, to assure compliance with our sustainability requirements
Our progress in 2021:
Sustainability is now part of our NPD Phase Review process, ensuring that we discuss, consider and implement sustainability in our product design.
Initiated supplier discussions to collaborate on material portfolio. Developing a database to provide visibility of all packaging materials and their composition in order to assess status and progress against target.
Established packaging sustainability strategy and roadmap. Working with our top packaging suppliers to investigate and select more sustainable materials for new packaging parts.
We have completed the internal screening due diligence for 100% of our Tier 1 suppliers.
Additional actions:
Apply identified international labour standards to our downstream partners using current compliance scheme
Extend current compliance scheme relative to identified international labour standard to upstream vendors
Identify and catalogue the sustainability attributes in existing products and services
Identify attributes of value to customers, investors and regulators and embed them into R&D/NPD targets and processes
Develop and implement a programme to communicate and embed product and service sustainability attributes into Medical Education, Market Development, Sales Training, R&D/NPD and product launch, Evidence generation, and Manufacturing processes
Implement processes to ensure current and ongoing compliance with the customer and regulatory requirements (e.g. chemicals of concern, Modern Slavery, conflict minerals, Waste Electrical and Electronic Equipment Regulations (WEEE), Restriction of Hazardous Substances Directive (RoHS), Registration, Evaluation, Authorisation and Restriction of Chemicals Regulations (REACH), Safe Drinking Water and Toxic Enforcement Act of 1986 (California Proposition 65/Prop65))

External recognition
We are proud to have maintained our listing on a number of high profile and prestigious socially responsible investor and sustainability indices.
Sustainability Reports Archive